The Institute of Image-Guided Surgery (IHU Strasbourg) is pleased to announce the appointment of Arnold Munnich as Chairman of the Board of Directors, effective as of December 18th, 2020.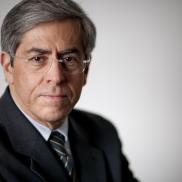 Professor Arnold Munnich is a recognized French paediatrician-geneticist who has devoted his research in efforts to use molecular genetics in paediatrics and to reconcile clinical and molecular genetics. He is the creator and Head of the Department of Medical Genetics at the Necker-Enfants Malades Hospital in Paris. He is also the co-founder and current president of the Imagine Institute of Genetic Diseases and a member of the Scientific Council of the AMMi Association.
Arnold Munnich succeeds Michèle Barzach, Consultant Health Strategy IHU and former Minister of Health and Family (1986 à 1988).
About the IHU Strasbourg
The IHU Strasbourg is a multidisciplinary centre committed to the creation and dissemination of innovative image-guided therapies for safe, targeted and personalized patient care. Its internationally recognized program of excellence, fully integrates healthcare, translational research, education and technology transfer, with a truly unique collaboration between the University of Strasbourg and the Strasbourg University Hospitals. The IHU promotes the development of precision image-guided surgery enhanced by virtual reality, robotics and artifical intelligence by integrating it into an innovative healthcare model.