The Institute of Image-Guided Surgery offers medical courses that meet the training needs of surgeons, endoscopists and interventional radiologists in the development of hybrid surgery.
Discover the upcoming trainings!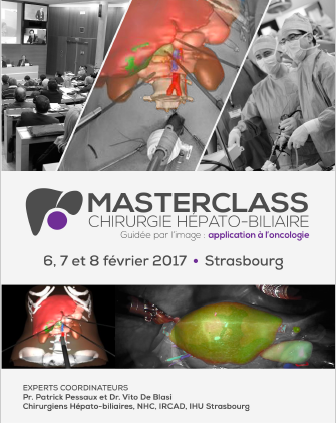 Masterclass – 6, 7 and 8 February, 2017
At the Institute of Image-Guided Surgery of Strasbourg, France

Image-Guided Hepatobiliary Surgery
* Course in french

Download the program of Masterclass

For more information: education@ihu-strasbourg.eu
Course sessions throughout the year!
Personalized trainings according to industrial needs
For more information: info@ihu-strasbourg.eu