FELLOWSHIP PROGRAM
IHU Strasbourg is a multidisciplinary institute dedicated to the creation and dissemination of innovative image-guided therapies for optimised, safe and personalised patient care.
The institute's internationally recognised program of excellence fully integrates clinical and translational research, education, and technology transfer. It is a unique combination of a "hospital of the future" including hybrid operating theatres, an experimental research platform, a FabLab, an innovations program and research teams in computer science and artificial intelligence. Thanks to these resources, it provides an exceptional environment for developing research, innovation, and teaching programs for the next generations of health professionals and engineers.
IHU Strasbourg has developed a fellowship program based on our unique expertise in image-guided surgery. It offers young researchers wishing to develop or participate in research programmes oriented towards image-guided, AI-assisted surgery or robotics a supportive environment, mentorship and an educational stipend. Fellows will be involved with new technologies, advanced procedures, and the fundamentals of medical device and care pathway development.
The institute has the capability to fund research projects if they meet relevant criteria.
Candidates will be selected based on their experience, research orientation, and potential to lead integrated projects. We encourage applications from all countries. The fellowship is a full-time one-year intensive programme; the amount of the fellowship stipend will be commensurate with the applicant's experience.

Special fellowship opportunity for candidates from Latin American and Caribbean countries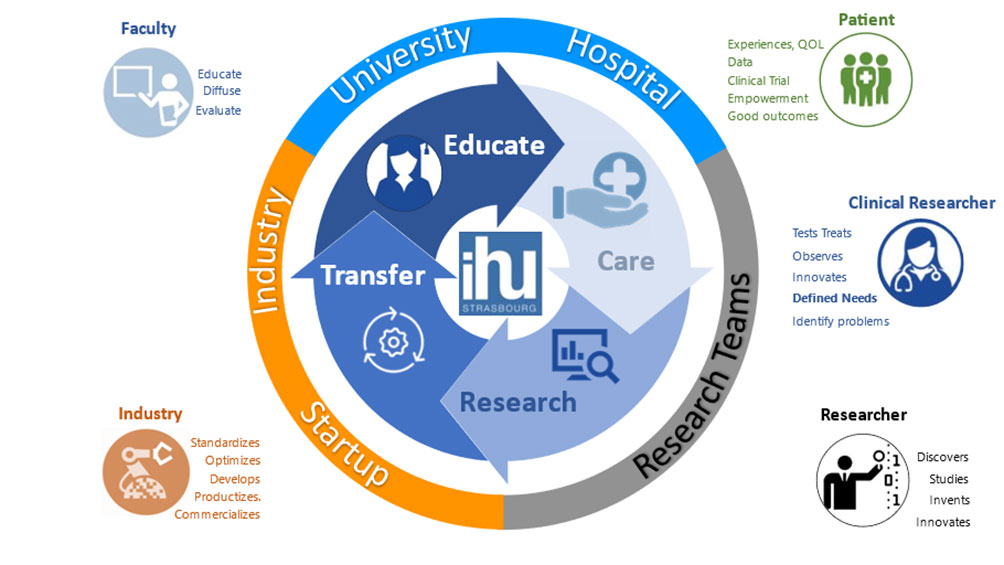 To apply, candidates must send the following documents by email to fellowship@ihu-strasbourg.eu (Fellowship Program Director: Barbara Seeliger)
A cover letter (max. 500 words) indicating their interests in terms of research and their motivations for joining the Institute
A short CV with full publications list
The completed application form – To download
One or two reference letters