The Institute of Image-Guided Surgery is located at the heart of an exceptional university hospital campus, in the immediate vicinity of Strasbourg's city center.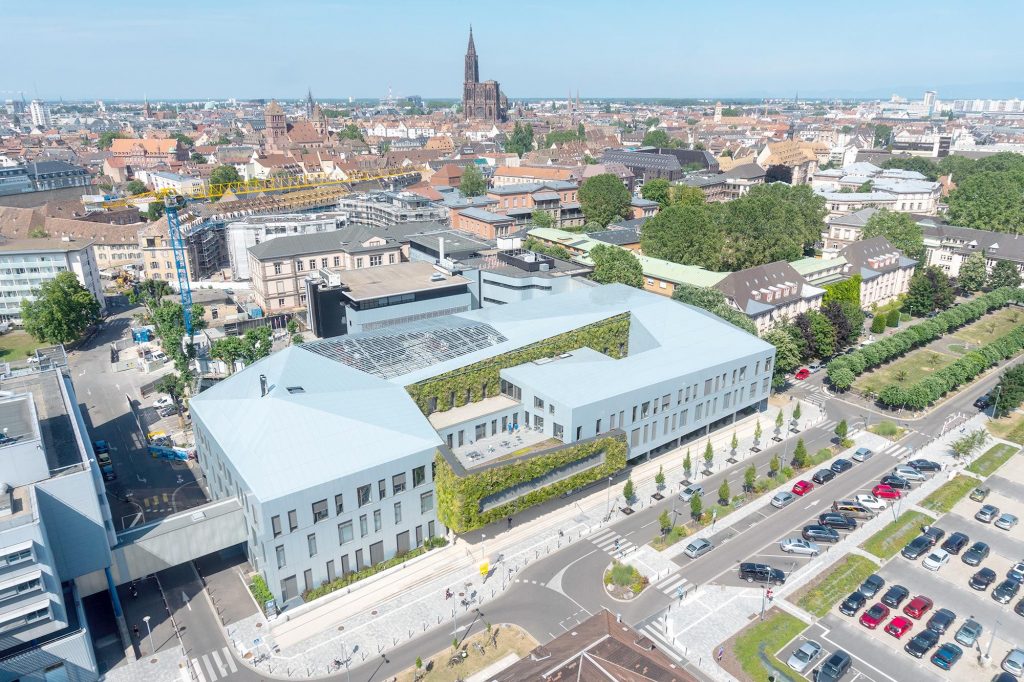 The activities of the Institute are currently housed within several Buildings and Medical Department:
The IHU Strasbourg: medical consultations, medical care ans outpatient surgical within mini-invasive surgery clinical operating rooms, experimental hybrid surgery platform;
GIE/Imaging platform (IHU Strasbourg): diagnosis of abdominal-pelvic pathologies, integration into innovative care pathways;
Hepato-Digestive Unit of University Hospital (NHC): medical and surgical management of digestive emergencies, clinical operating rooms for healthcare.
All of the activities of the Institute will be united in a new 13,000 m² facility, directly connected to the NHC and IRCAD.

Clinical platform

Experimental platform