Over an area of 2000m², the IHU Strasbourg has a unique preclinical experimentation platform, entirely dedicated to research, innovation and teaching of minimally invasive image-guided surgery.
This experimental platform aims at providing a unique facility for research, training and innovation in the development and evaluation of medical devices and new image-guided procedures within healthcare settings like those found in clinics and hospitals.
Our platform is therefore equipped with state-of-the-art imaging equipment on a par with those found in human clinics for diagnosis and research, which allows experiments to be carried out as close as possible to real-life conditions.
With 5 of the latest generation operating theaters, including 3 "hybrid" units combining diagnostic imaging with surgery, the platform is ideally designed to develop minimally invasive approaches that will shape the surgery of tomorrow.
The IHU is built on the know-how and expertise of a multidisciplinary expert team made up of surgeons, radiologists, endoscopists, radiology technicians and animal care technicians.
---
Our Equipment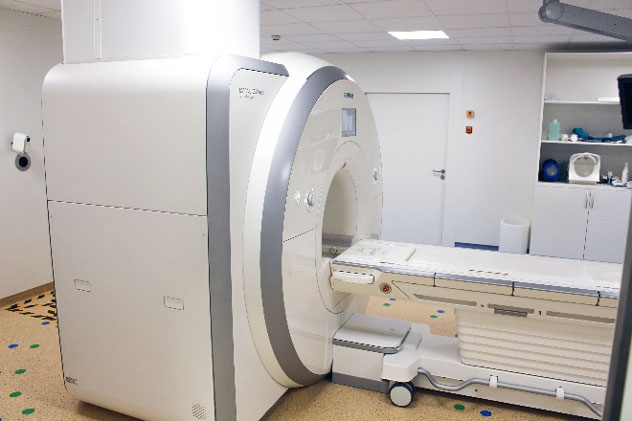 A Magnetic Resonance Imaging (MRI) system 1,5 Tesla (MAGNETOM AERA – SIEMENS).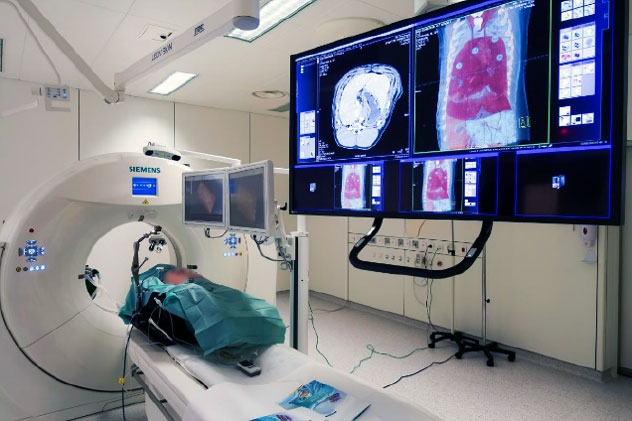 A CT scanner (or Computed Tomographie scan, CT-scan) 128-slice (SOMATOM AS+ – SIEMENS).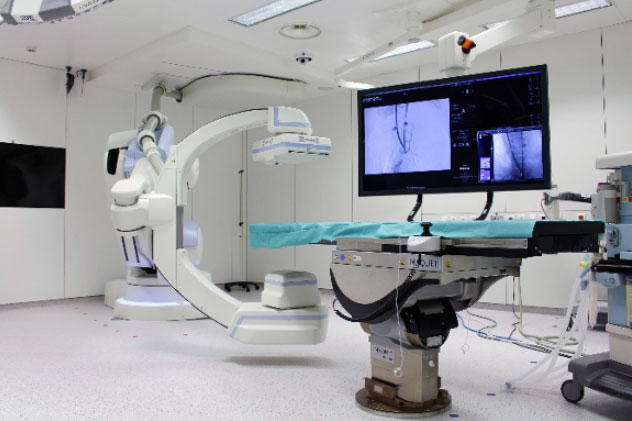 A Cone Beam Computerised Tomography (CBCT) system using a robotic C-arm (ARTIS ZEEGO – SIEMENS).

Two mobile radioscopic units with mobile C-arms.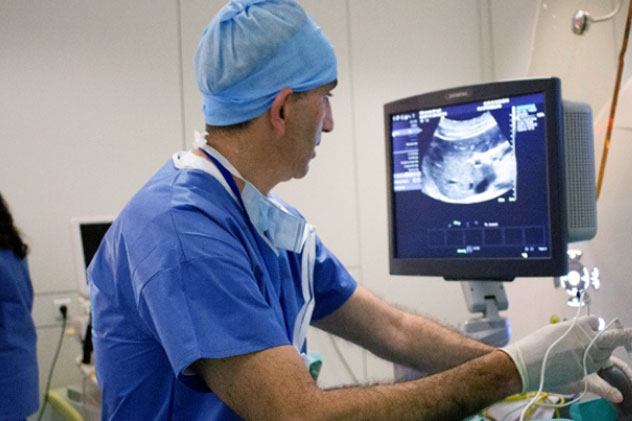 Two ultrasound scanners.
In addition to this medical imaging equipment, our platform also has:
Two laparoscopy systems
Two endoscopy systems with gastroscopes, duodenoscope, colonoscope
 An echo-endoscopy system
All the information on our service delivery activity can be found in our brochure.
Download the experimental platform brochure