The healthcare, research and training activities of the Institute are conducted within a 13,000 m² medical building.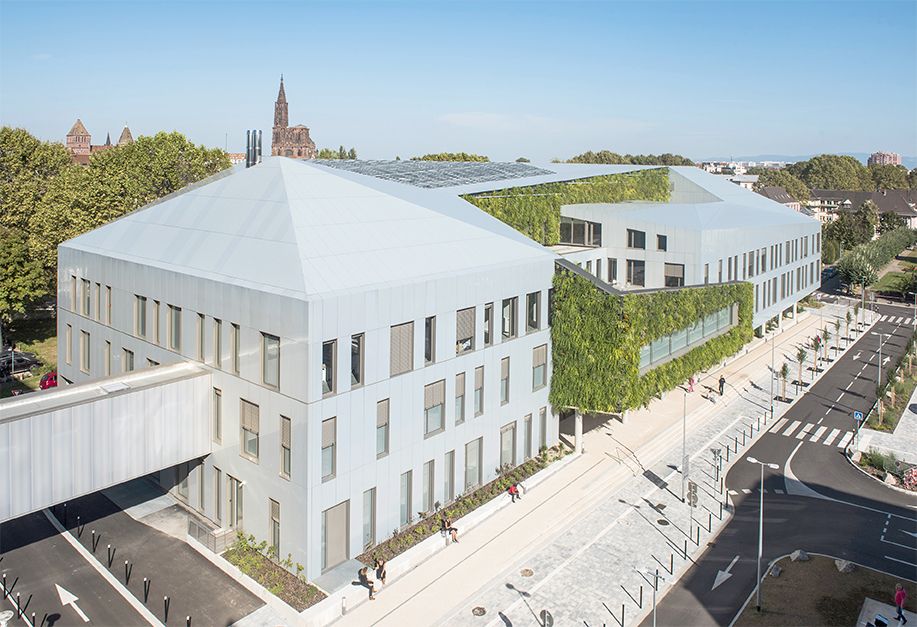 Located at the heart of the University Hospital of Strasbourg and connected to the Nouvel Hôpital Civil and the IRCAD, the Institute is a unique medical and research complex, stimulating innovation and quality care.
The architectural and technical design integrates the latest medical imaging technologies, facilitating their maintenance as well as their inevitable technological evolution.
The design and construction of the building was assigned to a consortium of companies led by KS Construction, in partnership with Karl STORZ and Siemens Healthineers.