The IHU Strasbourg, in partnership with the University of Strasbourg, is offering three Inter-University Diplomas, under the direction of Pr Patrick Pessaux.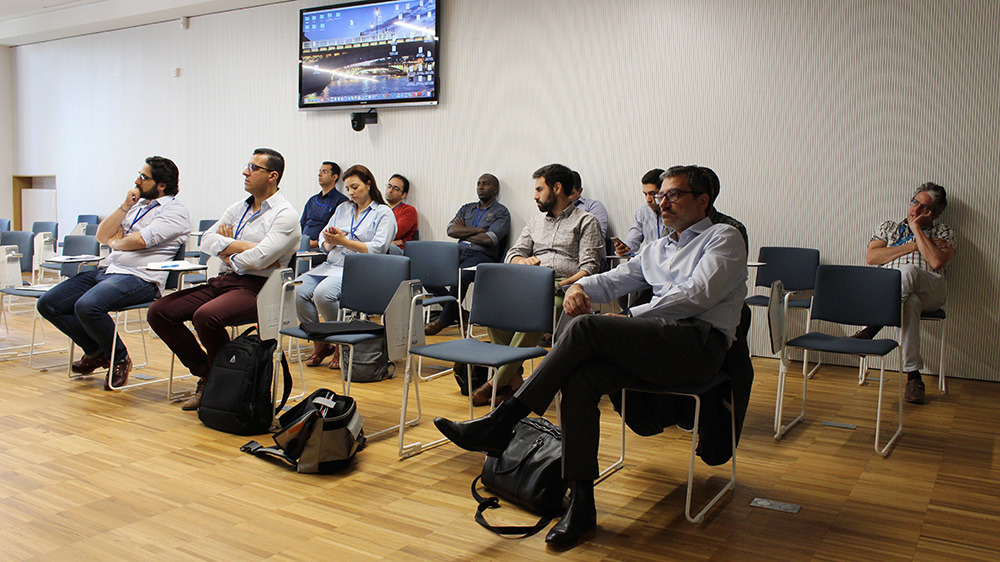 Applications (cover letter + CV) must be submitted using the pre-registration form below.
Please note, that these curricula are taught in French.

Access the pre-registration form

Discover our Diplomas and Innovative Courses
Join us at the start of this new academic year!
Please note, that the language of instruction is French for these curricula.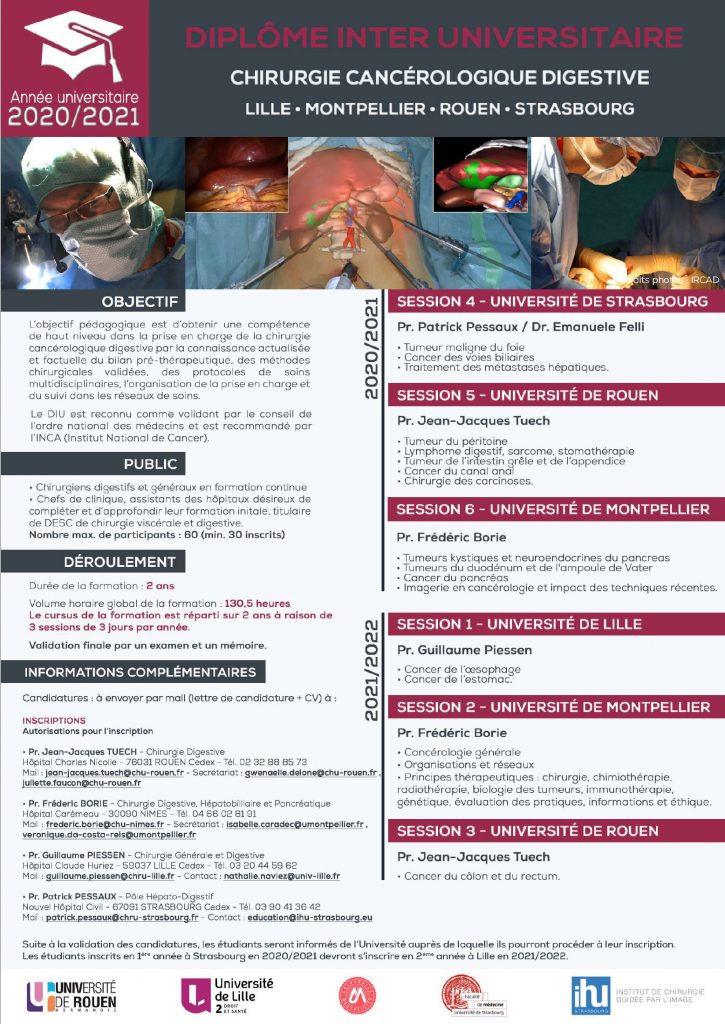 INTER UNIVERSITY DIPLOMA FOR DIGESTIVE CANCER SURGERY
Lille – Montpellier – Rouen – Strasbourg
Two-year diploma course – 3 seminars a year
10 spots available in Strasbourg for the First Year

Download the poster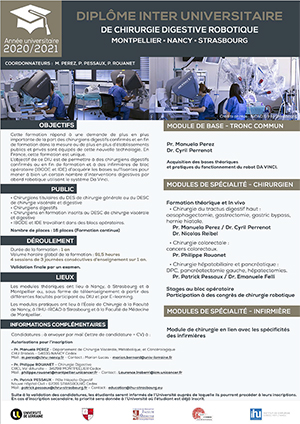 INTER UNIVERSITY DIPLOMA FOR ROBOTIC DIGESTIVE SURGERY
Montpellier – Nancy – Strasbourg
One-year diploma course – 4 seminars a year
4 spots available in Strasbourg

Download the poster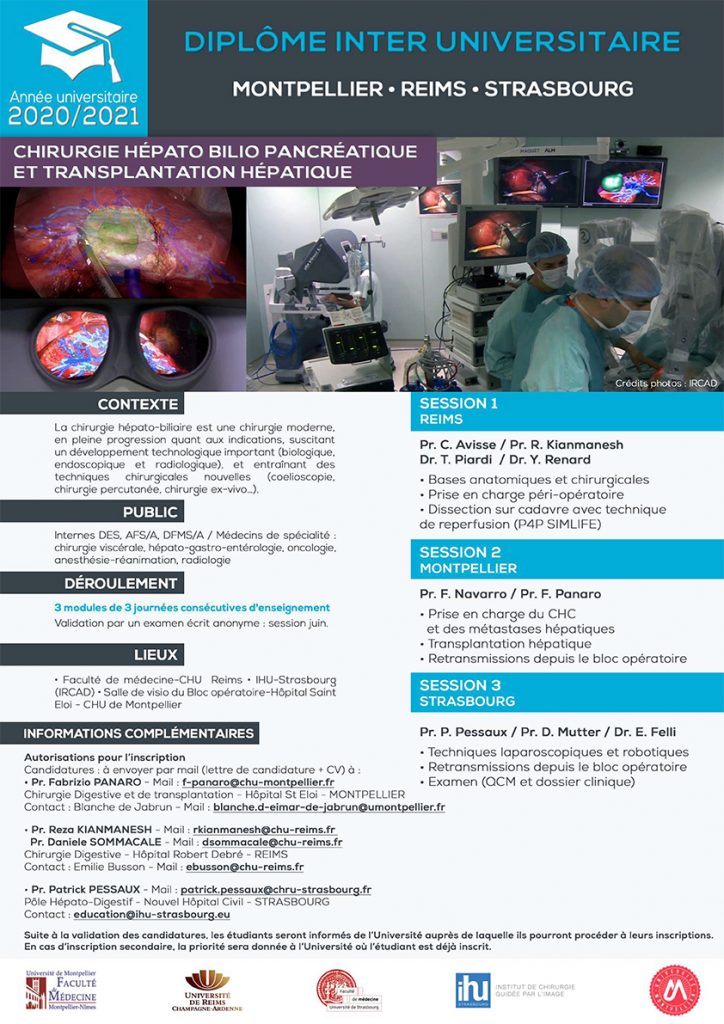 INTER UNIVERSITY DIPLOMA FOR HEPATOBILIOPANCREATIC
SURGERY AND HEPATIC TRANSPLANTATION
Montpellier – Reims – Strasbourg
One-year diploma course – 3 seminars a year
7 spots available in Strasbourg

Download the poster
In partnership with the University of Strasbourg