Professor Benoît Gallix is appointed new Chief Executive Officer of IHU Strasbourg
IHU Strasbourg is announcing the appointment of Professor Benoît Gallix as its new Chief Executive Officer with effect from January 1st 2020. He succeeds Professor Jacques Marescaux, President of IRCAD, who joins the Board of Directors of IHU Strasbourg.
Benoit Gallix is radiologist, professor of medicine in France and Canada. With a track-record of 30 years in the field of diagnostic and interventional imaging, he brings a strong international experience in the management of large research and innovation project teams. Prior to join IHU Strasbourg, Benoit Gallix have served as Chairman of the Imaging Department of Montpellier University Hospital (2008 to 2013) and of the Imaging Department of McGill University in Montreal (2013-2019).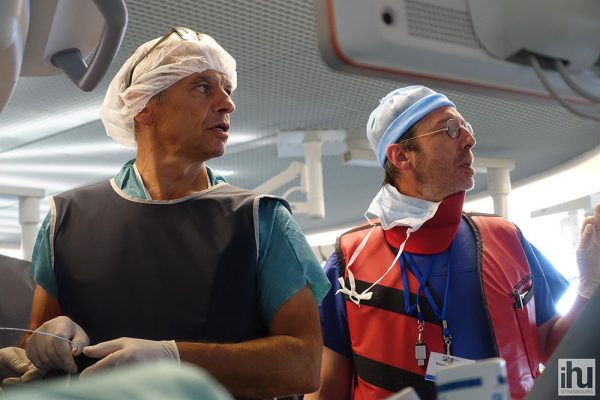 At McGill, he has created a research laboratory focused on automatic quantification of tumor using Machine Learning and has developed an Oncology Network for Artificial Intelligence between different Montreal academic hospitals.