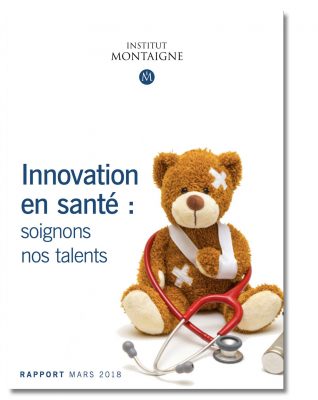 In its most recent report entitled "Health innovation: taking care of our talents", the Montaigne Institute identifies four levers of action to promote health innovation in France:
Attract leading international talents;
Creating a powerful and visible ecosystem;
Coordinating the management of financing;
Establish a regulatory environment conducive to rapid and secure patient access to the best innovations.
The institute makes 19 concrete proposals among which is the sustainability of the action and funding of the University-Hospital Institutes.
About the Montaigne Institute
The aim of this non-profit association, established in 2000, is to develop concrete proposals to improve the effectiveness of public action, strengthen social cohesion, improve competitiveness and improve France's budgetary consolidation strategies.
These proposals are addressed to public authorities, economic and political actors as well as to French citizens.

Learn more about the Montaigne Institute: www.institutmontaigne.org

Download the latest report "Health Innovation: Taking Care of Our Talents":
Resume (2 pages) – Complete report (162 pages) *In french