Register for the course "Image-Guided Intervention/Surgery Week" organized by the Institute of Image-Guided Surgery!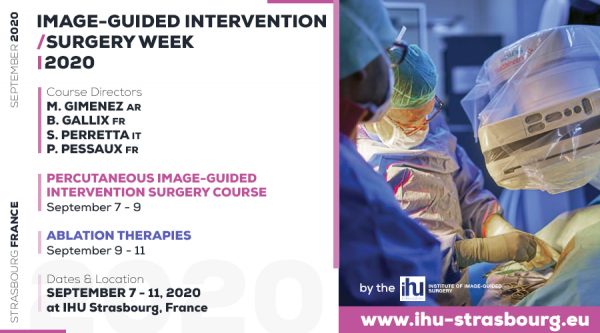 IHU presents the 2020 Image-Guided Intervention/Surgery Week.
This multidisciplinary course provides complete, timely, accurate, practical coverage of interventional image-guided percutaneous surgery techniques and ablation therapies applied to abdominal diseases while presenting new developments in instrumentation and technology in the field.
Designed for surgeons, radiologists and any physician specialist involved in image-guided interventions, committed to providing patients with the best, least invasive treatment appropriate for their condition, this dynamic program brings you updates on what is happening now… and what is on the horizon in the field of image-guided percutaneous interventions.
Join us to see and practise standard and innovative percutaneous operative procedures in our new unique hybrid platform combining the best minimally invasive technologies for surgery, endoscopy and interventional radiology.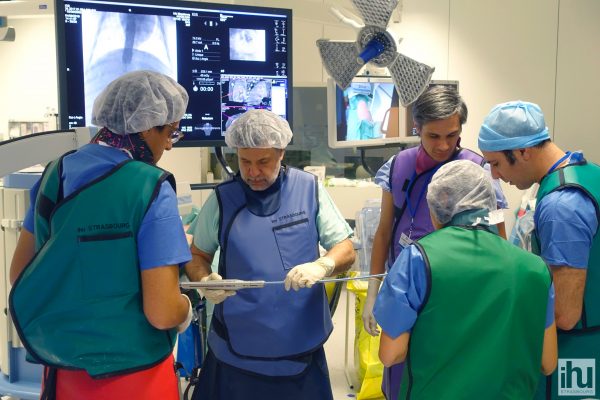 Located at IHU Strasbourg & IRCAD France, in Strasbourg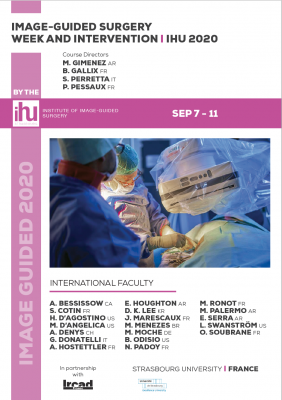 Course Directors :
M. Gimenez ARG.
B. Gallix FR.
S. Perretta I.
P. Pessaux F.
Download the course program
---