InSimo : WE CARE FOR SIMULATION

Jérémie Allard
President and co-founder of InSimo
Created in January 2013
InSimo is a startup specialized in designing simulation software for surgical training and education. These software programs allow for the training of surgical gestures and clinical reasoning thanks to realistic and interactive organs models and behaviors.
Inria's spin-off, InSimo's mission is to become the reference for biomechanical simulation software by designing the new generation of medical simulators, ultra realistic, more precise, faster to implement and that minimize costs. These achievements are the results of strong skills and technologies transferred from the latest academic research. InSimio strives to offer new opportunities in surgical training simulators: reproducing complication cases, increasing the training of a high number of surgeons in a reduced time, integrating new technologies in the medical field.
InSimo's mission begun through its first emblematic goal supported by the HelpMeSee organization: an ambitious cataract microsurgery simulator project which purpose is to train 30,000 surgeons in the next few years to eradicate cataract blindness which affect 20 million people worldwide.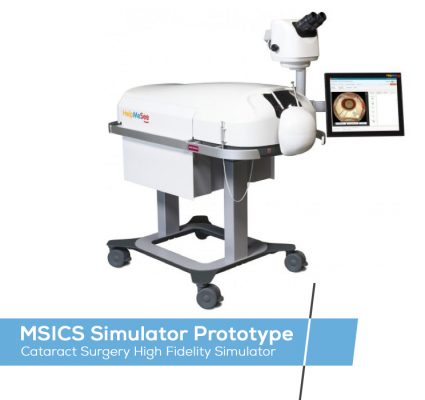 Over the time, InSimo diversified its range of activities and is now working on several projects to improve medical simulation and answer demanding needs in surgical learning and training.
Therefore, InSimo has developed display, a mobile, application-based, interactive surgical procedure simulator using virtual organs with high-fidelity behavior. diSplay allows a surgeon or a student to try several different surgical approaches in order to visualize and specifically compare the consequences of the choices made on the behavior of the organ, before operating on the patient. It's an innovative tool to assist the search for the best surgical strategy for every patient.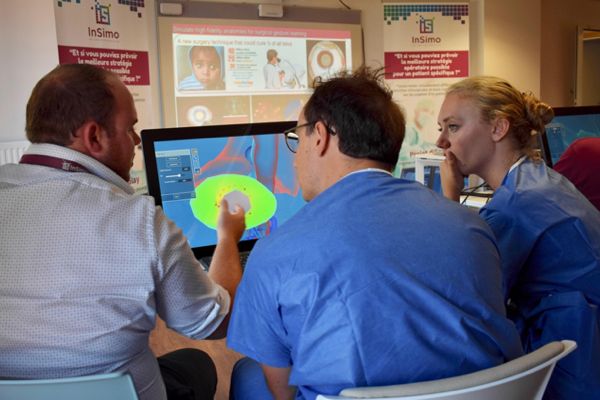 The startup was founded with a strong link to the Institute of Image-guided Surgery (IHU) of Strasbourg. InSimo benefits from a local high medical expertise which favors the realism of its simulation and increases its influence.
InSimo develops your future medical applications with the use of its biomechanial simulation engine.