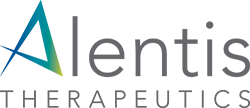 The Alsace region, renowned for its scientific innovations, is home to the creation of a new biotechnology startup, based on a technology supported by the SATT CONECTUS, the Institute of Image-Guided Surgery (IHU Strasbourg), the University of Strasbourg and Inserm. ALENTIS DEVELOPMENT, based at IHU Strasbourg, is developing promising new drugs for the treatment of advanced liver diseases such as liver fibrosis and cancer, a key challenge for public health worldwide.
Chronic liver disease and cancer: a global health threat on the rise
Chronic liver diseases such as advanced liver fibrosis and cancer (hepatocellular carcinoma: HCC) are major global health challenges. HCC is one of the fastest growing cause of cancer death worldwide with about one million patients dying each year.
Current treatment options are unsatisfactory, leading to high morbidity and mortality, which represents a progressing economic and public health burden. Thus, there is a major unmet medical need to develop novel efficient and safe therapeutic approaches.
ALENTIS aims to overcome these hurdles by targeting novel mechanisms of action and using patient-derived technologies.
ALENTIS was founded to address these unmet medical needs by developing therapeutic approaches based on a novel mechanism of action. ALENTIS development program is based on ground-breaking research of a scientific and clinical team coordinated by Prof. Thomas BAUMERT, a world-renowned liver disease scientist, medical doctor and university professor at the University of Strasbourg, the IHU Strasbourg, the Strasbourg University Hospitals and the Inserm (French National Institute of Health).
From scientific talent to startup
Thanks to the TheraHCC program led by IHU Strasbourg and supported by the ARC Foundation, together with major contributions from the Laboratory of Excellence HepSYS, the European Union, ANRS, the Foundation of the University of Strasbourg and Inserm, Thomas BAUMERT and his team made unprecedented discoveries for the treatment of liver diseases.
The foundation of ALENTIS as a biotech startup located in Strasbourg, France and Basel, Switzerland has been facilitated by a unique support of the Alsatian environment and its organisations. These include SATT CONECTUS, the technology transfer organization of Alsace, who invested € 600,000 in the technological development of these discoveries, to achieve a future therapeutic product for patients.
Excerpt from press release, Tuesday 5 November 2019
of  (SATT) Conectus

Visit the website of Alentis Therapeutics

Read the full press release, Tuesday 5 November 2019 – (SATT) Conectus