Created in partnership with the University Hospitals of Strasbourg (HUS), the Medical Imaging Facility (GIE) of the IHU Strasbourg is part of a comprehensive multidisciplinary patient care plan in all areas of imaging (CT and MRI).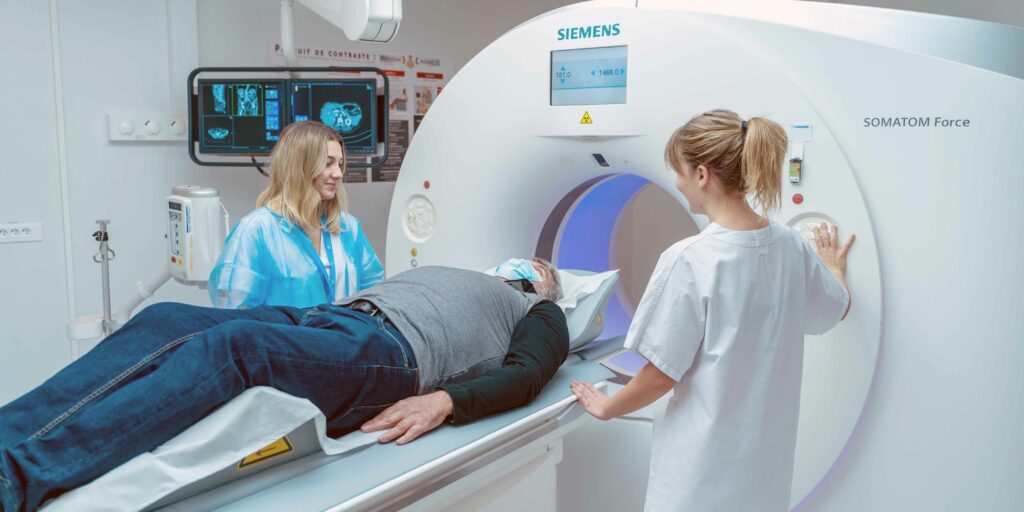 Both a reflection of the institute's activity and its medical imaging facility, this website also offers insight into health care activities as well as challenges and innovations in medical imaging. By presenting a broader range of healthcare, including different specialties such as ENT imaging, neuroradiology, oncology imaging, osteo-articular imaging as well as a global and multidisciplinary management of digestive diseases, this website is aimed at all patients.
An Imaging Centre of Excellence
The IHU Strasbourg is committed to being a centre of excellence in medical imaging. The radiologists working onsite all have recognized expertise in their respective fields. Providing patient access to optimal healthcare is the team's everyday priority.
At the Medical Imaging Facility of the IHU Strasbourg, all doctors are Sector 1-contracted and do not overrun their fees.
Innovative Research Protocols
Patients can also participate in innovative research protocols developed at the IHU Strasbourg.

The Institute of Image-Guided Surgery unveils the pilot version of its new website dedicated to its Medical Imaging Facility (french version): www.ihu-imagerie.eu